Changing lives through the power of music
Who we are

Where joy meets impact
DMF empowers individuals of all abilities to grow as musicians, express themselves creatively, and flourish as part of a community – all while challenging the world to think differently about disability.
Our impact

Making a difference, one smile at a time
13,100+Free in-person music classes
210+Disability Awareness presentations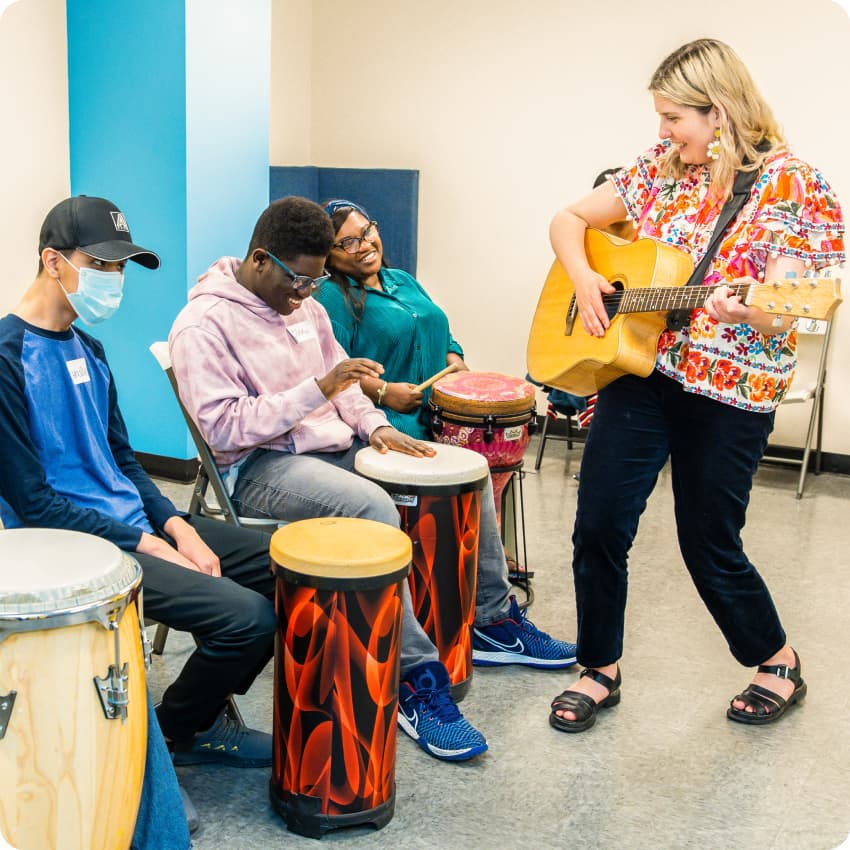 Our music center

Where we call home
Our music center in East Harlem is thoughtfully designed with accessibility in mind. Modern, bright, and alive with music, it includes 5 music studios, a recording studio, and a fun cafe.
Explore our center
Online events

Join the fun