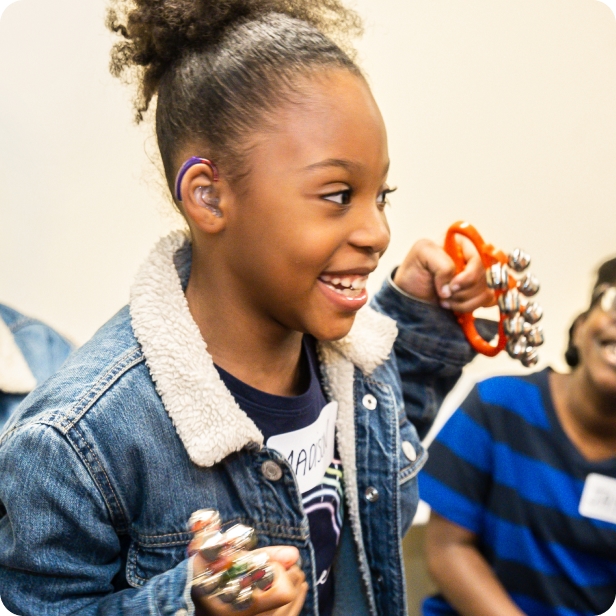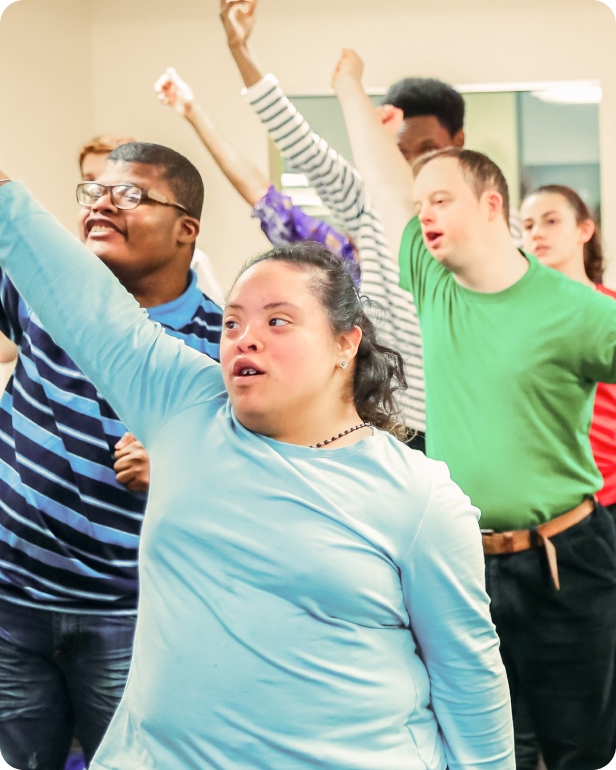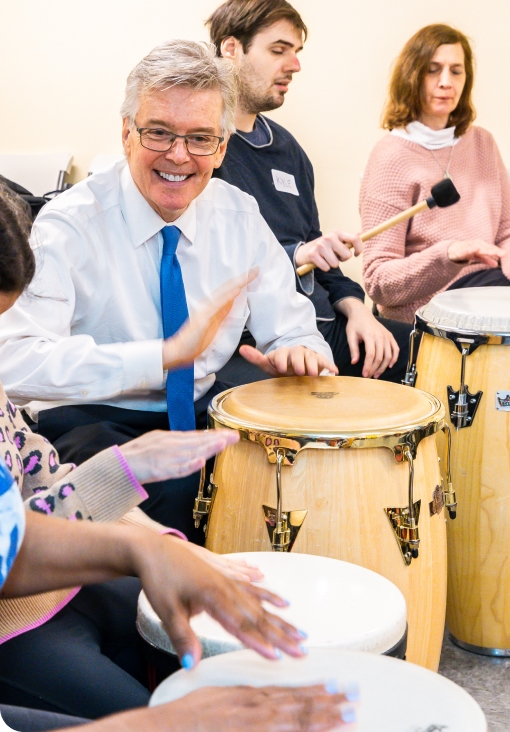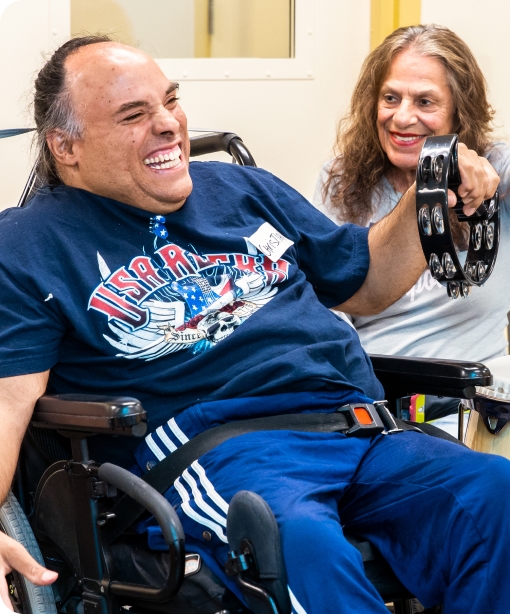 Our story

From one class to global impact
Inspired by one family's journey and brought to life with the hard work of many, we've grown from a single music class into a nonprofit with global reach.
Our philosophy

Our mission and beliefs
We're creating a community for individuals of all abilities to thrive, express themselves, and enjoy music together.
By sharing their talents and their stories, we're helping build a more enriching, inclusive world for all.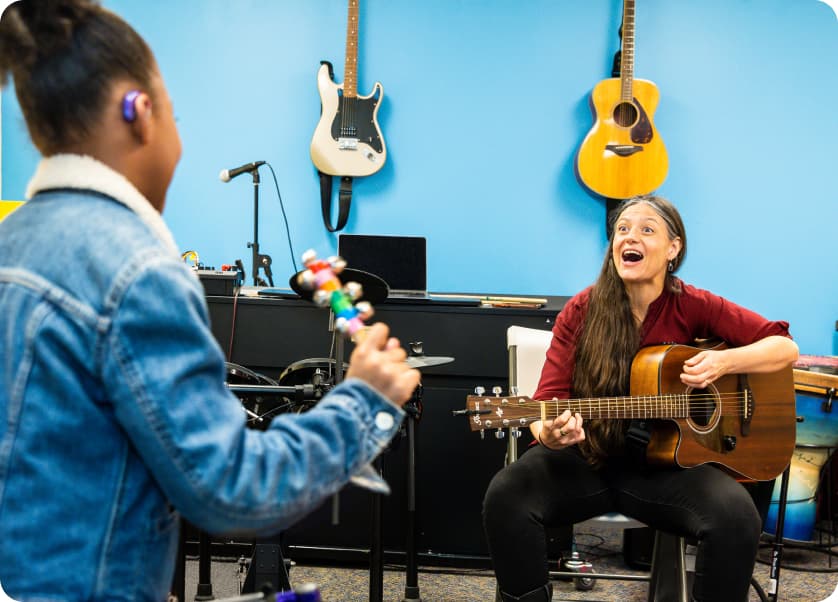 Music is a transformative and empowering force.
All flourish when we are part of an accepting community.
Through mutual understanding and respect, we can create change.
Music is a right, not a privilege.
Our heart and home

The people and place at DMF's core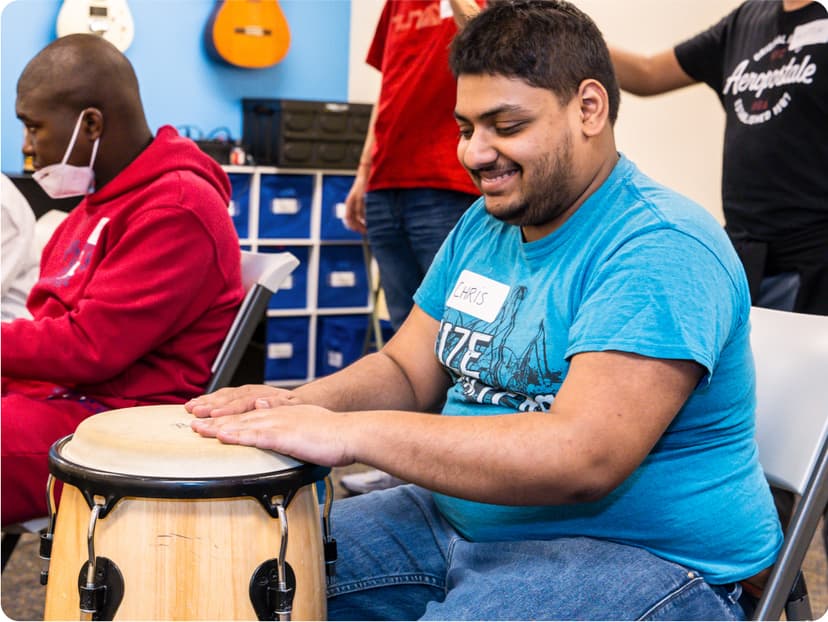 The music center
Since the music center became our home in 2013, it's blossomed into a bustling space with colorful music studios, a fun cafe, and a recording studio – all alive with the joyful energy of our community.
Explore our music center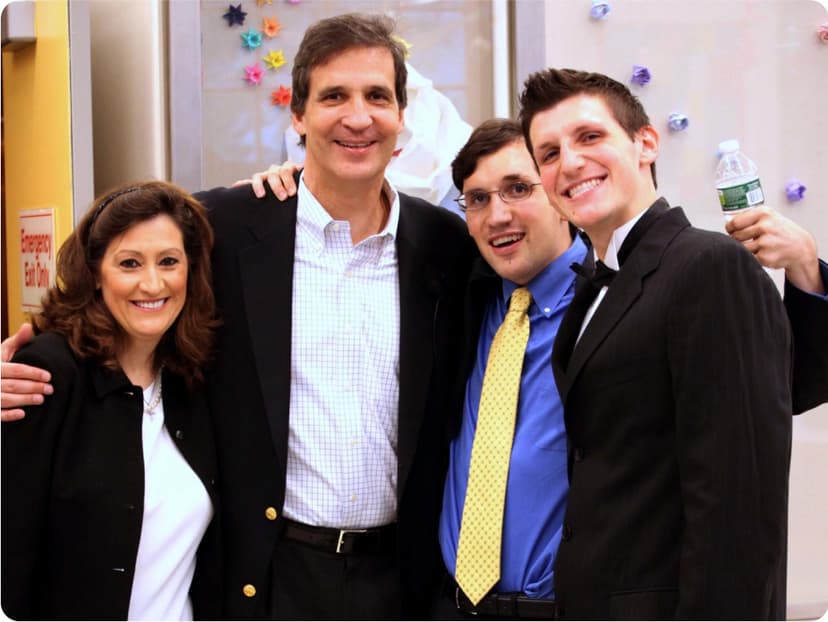 The Trush family
The world changed for Daniel Trush and his family in 1997, when he fell into a coma as a 12-year-old. Their journey inspired them to dedicate their lives to serving the disability community through the power of music.
Meet the Trush family
Still have questions? We're here to help.