After one year of navigating the realities of living during a global pandemic, we are finally seeing light at the end of the tunnel. For organizations and schools that have provided online learning and programming options this past year, the goal now is to reopen and return to normal. But what does returning to normal mean for individuals who have found significant benefits in online programming — benefits that cannot be ignored for the sake of returning to normal?
At DMF, the concept of developing an online platform for our community preceded the Covid-19 pandemic. Co-Founder Ken Trush initially thought of the idea of creating a global platform that could reach and impact the wider disability community in the summer of 2019. From his original idea came The Danny Awards — an annual celebration of musicians with disabilities from around the world. The Dannys gave us a vision of the community beyond the four walls of our music center and helped lay the foundation for the DMF Online Community.
For many arts organizations, providing online programs and events was a pandemic-era solution to closures and social distancing measures. It's unclear how many of these organizations will continue offering online services once they are allowed to fully reopen. For individuals with disabilities, who are among the most vulnerable communities affected by Covid-19, simply returning to pre-pandemic life is not a universal response.
Having an online alternative to in-person activities is beneficial to many of our community members. For someone with a mobility-related disability, participating in an online music class might be more appealing than the in-person option that may include an arduous commute. New York City is filled with music and arts programs, but many are not inclusive of individuals with disabilities. Outside of NYC and other urban areas, the options are even more limited. We created the Online Community to serve more of our incredibly diverse and differently-abled community members. In the US, over 61 million people are living with a disability. Recreational music (whether in-person or online) is uniquely beneficial to individuals with disabilities and can promote wellness, stress reduction, and memory retention. It's also worth considering the social value of recreational music, particularly during a pandemic that has been incredibly isolating.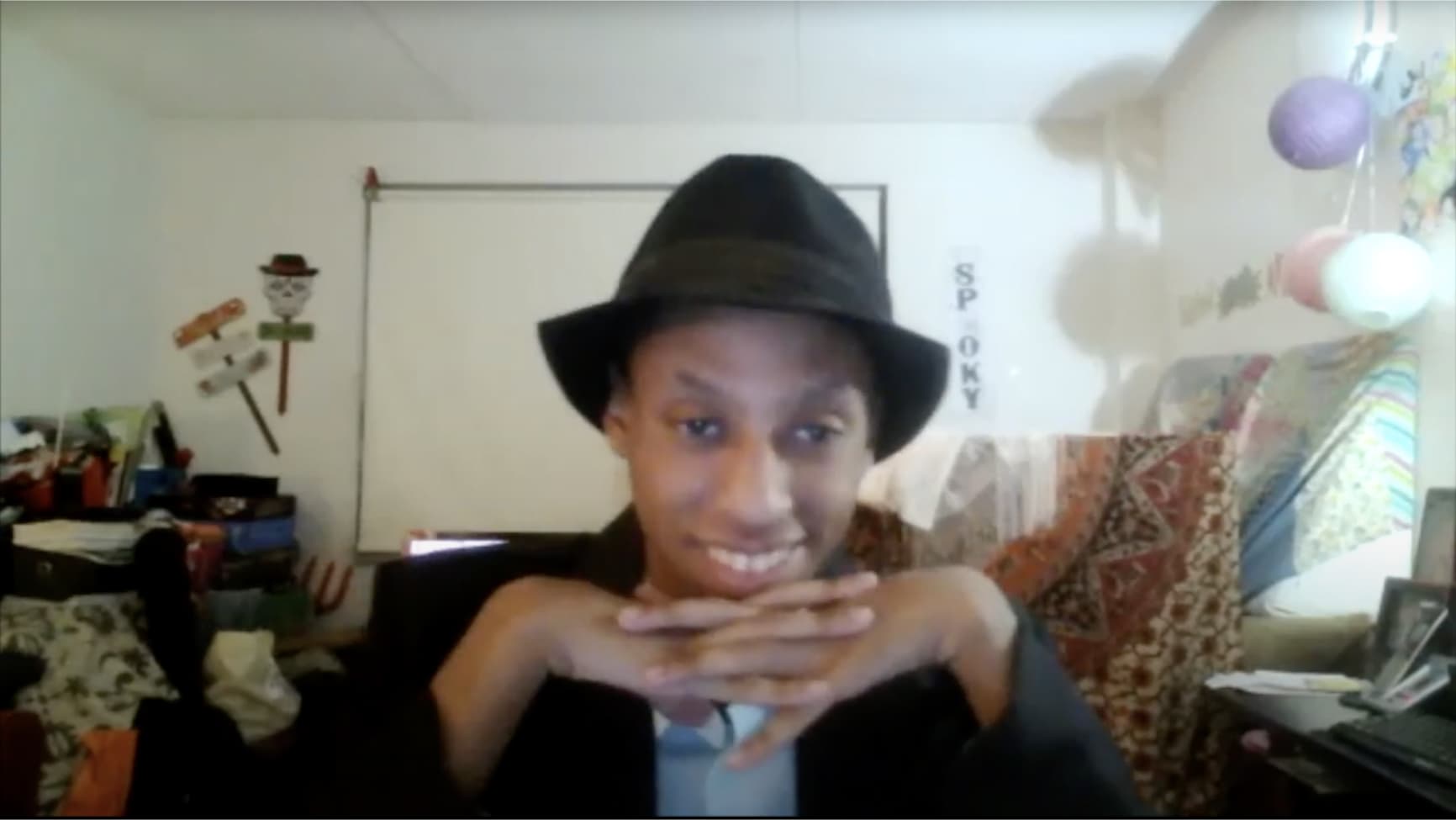 Our Online Community has offered an easily accessible solution to social isolation and music education for the past year. Alexandra, whose 14-year-old daughter Luciana enjoys our online Dance-Along live events, expressed her appreciation for the Online Community, saying, "It's a way to connect. This is a nice way of socializing and families enjoying something together." Alexandra noticed a difference in Luciana's experience with the Online Community compared to her other daily activities. She said, "The other ones are one-to-one, and this is a group one. [Luciana] gets to see others, it's more social than the work that she has to do. That's the difference. It's the same community that she had in-person at the center."
It's a way to connect. This is a nice way of socializing and families enjoying something together.
Another parent, Collet, expressed to us the impact the Online Community has had on his 16-year-old son (who is also named Collet), saying, "It's more exciting with virtual. The more effort he has put in now is due to the fact that he can't attend in person. It's become a part of his life. Whatever you're interested in, you're gonna put all your effort in." Although Collet admits his son is excited to return to the center, he says the Online Community has helped him become more independent, adding that his son, "Signs himself up [for online events]. Dance parties, Open-Mic Nights— he does every single one that's available to him."
Online programming has limitless potential to positively impact the disabled community and the past year has opened the door to a level of digital access that should not be reversed. The online world also offers our participants more autonomy over their schedules and activities. This is particularly important for adults with disabilities, who often lose access to meaningful services and resources as they age.
Our adult participants have found an essential social and recreational outlet in the Online Community, which allows them to schedule online activities, attend live events, and replay online events on YouTube, all at their leisure. "Having the Virtual Community during the Covid-19 pandemic was so important for my mental and physical health," said DMF member Stacy Ann. "Overall, I use all the resources in the Virtual Community."
Having the Virtual Community during the Covid-19 pandemic was so important for my mental and physical health
Embracing the impact that our Online Community has had on our members means not abandoning it once our music center reopens. This year, we celebrate Daniel's Music Foundation's fifteenth anniversary. Since 2006, we have served countless participants and we look forward to balancing a fully comprehensive program with both in-person and online services. Although it seems we're nearing the end of the pandemic, our community is still among the most vulnerable populations for contracting and spreading Covid-19, and singing is one of the top ways to spread the virus! This is why it's so important that we open our doors safely while still offering an online alternative, to ensure that our members are healthy, happy, and able to fully enjoy the joy of music. To learn more about our programs, please visit danielsmusic.org/music-programs.