Pencils, check!  Folders, check!  Stable WiFi signal, um sometimes check!  With families navigating their children's return to school, whether in-person, virtually, or a combination of both, let us not forget about music. With the expansion of live events and lessons on the DMF Online Community and the DMF On-Demand Channel taking flight, Daniel's Music Foundation certainly thinks a lot about music, and music's many benefits. As Co-Founder & President of the Foundation Daniel Trush cleverly puts it, "Music helps children grow in leaps and sounds!"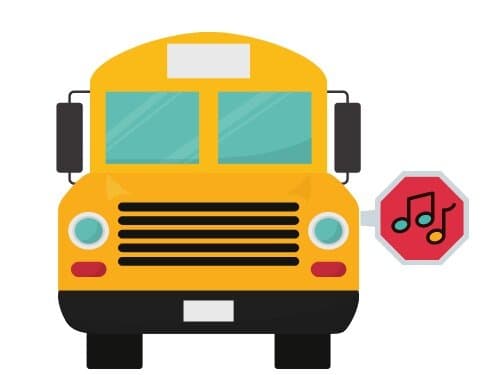 With each passing year, more research is conducted, published, and released into the world about music and its positive impacts on our brain, mental health, learning, and happiness!  The National Association of Music Merchant's philanthropic arm, or The NAMM Foundation, has compiled a list of facts and quotes about music and its benefits from research.  In the research, we see claims that music promotes health and benefits social, emotional, and cognitive growth!
Here are few highlights from the researched list:
Young children who take music lessons show different brain development and improved memory over the course of a year, compared to children who do not receive musical training (24.)
Music education sharpens student attentiveness (25.)
Taking music lessons offers a space where kids learn how to accept and give constructive criticism, according to research published in The Wall Street Journal in 2014 (38.)
Music and math are highly intertwined. By understanding beat, rhythm, and scales, children are learning how to divide, create fractions, and recognize patterns (38.)
Certain instruments, such as percussion, help children develop coordination and motor skills; they require movement of the hands, arms, and feet (39.)
Exposing children to music during early development helps them learn the sounds and meanings of words. Dancing to music helps children build motor skills while allowing them to practice self-expression. For children and adults, music helps strengthen memory skills (44.)
Making music together, children learn to work as a team while they each contribute to the song in their own way. At the same time, music helps children learn that together they can make something larger than the sum of its parts (45.)
More benefits of music for children include learning cooperation, sharing, compromise, creativity, and concentration – skills that become invaluable as they enter school, face new challenges, and begin to form new friendships and develop social skills (45.)
Like these?  Explore more insights from The NAMM Foundation.
At DMF, music enrichment and resources are at your fingertips! Learn more about our music programs to add a bit of joy to your schedule, access Music & Movement Activities videos and more on the DMF On-Demand Channel, or check out our upcoming online events.  It is our hope you don't forget to include music on your back-to-school list this fall, and throughout the whole year.