In light of the recent global pandemic, with quarantine restrictions and shelter in place orders across the globe, society has experienced first-hand one of the biggest challenges that many individuals with disabilities face on a daily basis – isolation. Difficulties participating in outside activities due to accessibility, plus ongoing treatment and therapies which are typically provided on a one-to-one basis, all contribute to feelings of isolation and loneliness, which can have a debilitating impact on health.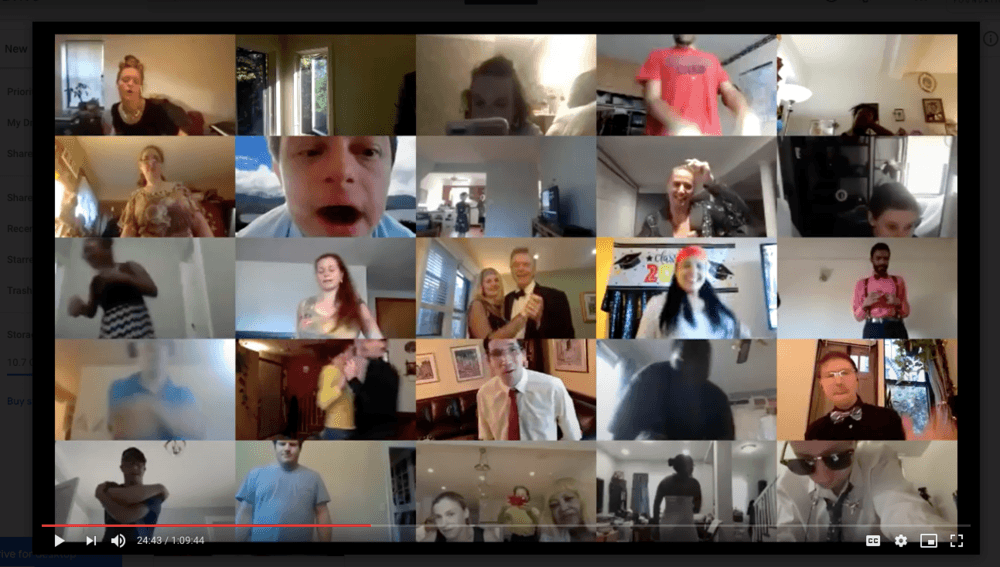 "In these uncertain times, it has been important for us to find new ways to effectively engage our community, as individuals with disabilities disproportionately experience isolation," says Ken Trush, Co-Founder of Daniel's Music Foundation, "which is only exacerbated by the current global crisis." 
On May 15, 2020, Daniel's Music Foundation (DMF) launched the new DMF Online Community, a place where individuals of all abilities can connect, engage, and celebrate the joy of music together, regardless of what is happening in the world. This new platform includes free interactive music videos and online live events, as well as online music lessons for individuals and groups at an affordable price. 
"Based on the initial response from our community, we are finding that our musicians come back regularly to replay our free DMF On-Demand videos, which only supports the desire to engage and connect with music," states Carla Sullivan, Marketing & Disability Awareness Director at the Foundation. 
The impact of the Online Live Events platform is an area that DMF is able to witness and track first hand, as the number of attendees logging on has been increasing exponentially. These include a variety of events for all ages and abilities, such as dance parties, open mic nights, concerts, and watch parties, with new events being added regularly.  "Watching everyone's faces light up when they see each other has been really beautiful to witness," says Daniel Trush, Co-Founder and the inspiration behind the Foundation, "but what makes me really happy is when I see new people that we have never met before joining in. That is how I know we are really making a difference." 
Online private lessons, small group classes, and online field trips provide an opportunity for more individuals to experience the joy of music, in the comfort of their own homes at an affordable price. "We currently have over 55 virtual lesson participants taking guitar, keyboard, drumming, ukulele, voice, and songwriting among other options and are excited to see this area grow," says Ken Trush. 
The Foundation is working diligently to develop a variety of new content options to help create a robust destination where individuals with disabilities can visit and participate regularly while connecting with others. This is just one of the many ways Daniel's Music Foundation is changing perception, diminishing isolation, and providing overall access to music for individuals with disabilities.